Climb Mount Kinabalu (3 Days/2 Nights)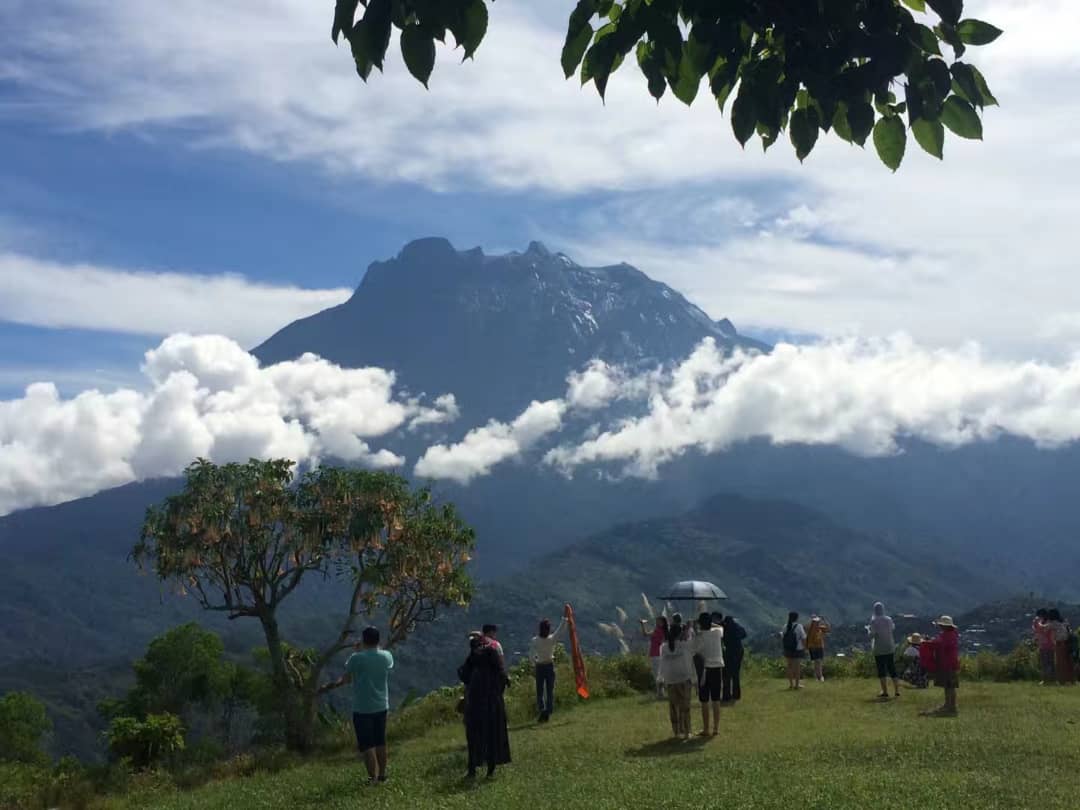 Climb Mount Kinabalu (3 Days/2 Nights)
Day 1 - Transfer from your KK hotel to UNESCO World Heritage Kinabalu National Park to relax and acclimatise. Day 2 - Climb to Laban Rata rest house on the mountain. Day 3 - Summit ascent and descent and return to KK to end a never to be forgotten three days.

Climb Mount Kinabalu (3 Days/2 Nights) (Adult £649, Child 16 or under £649)
AS MOUNT KINABALU CLIMB PERMITS ARE STRICTLY LIMITED (67 PER DAY FOR NON-MALAYSIANS), PLEASE CONFIRM WITH BLUE KINABALU PRIOR TO BOOKING / MAKING TRAVEL ARRANGEMENTS THAT CLIMB PERMITS ARE STILL AVAILABLE.
Day 1 - Kota Kinabalu Hotel – Kinabalu National Park (Dinner)
We pick you up from your Kota Kinabalu city hotel (additional charges applicable for pick-up outside the city) at around 8 a.m. for the journey to Kinabalu National Park. After arrival at Kinabalu National Park there's an opportunity to enjoy lunch (at your own expense) within the National Park prior to check-in at 2 p.m.
The rest of the afternoon is free time for you to enjoy and acclimatise at Kinabalu National Park that was proud to be designated a 'World Heritage Site' by UNESCO in 2000. The National Park is home to the world's most diverse array of flora and fauna with thousands of species to be found here. With the altitude, it's noticeably cooler than KK with an average temperature of 18C – 24C.
Mount Kinabalu at 13,435 feet (4,095 metres) is the world's twentieth most prominent mountain. You do not need special skills to climb but you must have at least basic fitness and late afternoon we will establish whether you require the service of Porters who can carry your personal effects (for an additional charge) on the mountain ascent / descent. A buffet dinner will then be served in Balsam Restaurant and then it's your chance to relax and further acclimatise before tomorrow's big climb!
It is recommended that all climbers should have themselves medically checked before attempting any mountain climb. If you have a history of suffering from the following ailments, Blue KInabalu will be unable to accept your booking: Hypertension, Diabetes, Palpitation, Arthritis, Heart disease, severe anemia, Peptic ulcers, Epileptic fits, Obesity (overweight), Chronic asthma, Muscular cramps, Hepatitis (jaundice); or any other disease which may hamper the climber.
If the National Park cancels the Mount Kinabalu climb for any reason (e.g. heavy rain) then as per the Kinabalu National Park Terms & Conditions there is no refund. Similarly, if you, or any of your party have to cancel or cannot complete the climb for any reason then also there is no refund. No Child Rate is published, and we recommend that children are a minimum of 12 years old before they attempt to climb the mountain and that they should already be acquainted with, and have experience of trekking, climbing hills / mountains and should of course be fit. If your party includes a child/children under the age of 18 then they must be accompanied by a parent / legal guardian and if they are 16 or under then one additional Mountain Guide will be required and there is an additional charge of GBP 60 for this service Included in the Child Climber price.
Day 2 - Mount Kinabalu (Breakfast / Packed Lunch / Dinner)
Check-out from your accommodation at 6:30 a.m. and take everything that you will need on the mountain (if you have items that you don't wish to take up the mountain these can be left for a small fee at the National Park HQ). A buffet breakfast is served in Balsam Restaurant and you will also be given a packed lunch. Then, it's a five-minute walk to the Park HQ where you will be introduced to your Mountain Guide(s) that have been reserved for you by Blue Kinabalu. The Mountain Guide will then provide a safety briefing about your climb and then it's a ten minute ride by minibus to Timpohon Gate where your climb commences at 1,866 metres above sea level.
It should take around six hours to cover the 6km climb to Laban Rata Resthouse that is 3,272 metres above sea level. After check-in to your dormitory accommodation you can enjoy a rest, and an early buffet dinner is served at 6 p.m. Our recommendation then is to take a further rest…
Day 3 - Mount Kinabalu – Return to Kota Kinabalu (Supper / Breakfast / Lunch)
…as at 1 a.m. a (very!) early supper will be served and at 2 a.m. you'll need to commence the final ascent with your Mountain Guide to reach the summit in time to witness the sunrise from the peak of Mount Kinabalu. After taking some photos with the iconic Taman Kinabalu – Low's Peak (4095.2M) signboard as background it'll be time to commence the descent, initially a return to Laban Rata Restaurant and an opportunity to share stories with fellow climbers over a celebratory breakfast.
After breakfast and check-out from Laban Rata the descent continues and finishes at Timpohon Gate for the minibus transfer to Park HQ. At this point it's time to say goodbye to your Mountain Guide and you will be met here by your Tour Guide for a late buffet lunch at the Balsam Restaurant followed by presentation of your certificate! At 4p.m. we will bid farewell to the Kinabalu National Park and commence the return journey to KK and drop you off at a city centre hotel (additional charges applicable for drop-off outside the city).
WHAT'S INCLUDED:
Accommodation as described, meals as described, ground transportation as described, entrance fees, Mountain Permit, Mountain Guide, Entrance Fees, Certificate, guide fees, tipping for Tour Guide & Driver.
WHAT'S NOT INCLUDED:
Air fare to/from Kota Kinabalu, Hotel accommodation in KK town area (before and after your climb), Travel Insurance, Malaysian Tourism Tax (RM10 per night per room payable at time of check-in), Alcoholic Beverages, Photography Permits, Porterage (if required), Mountain Guide overtime (if required - payable after 4 p.m. on Day 3), Additional activities and sundries in accommodation and any other item not stated on the itinerary.
ADDITIONAL INFORMATION:
As part of the reservation process you advise us of the date you'd like the tour to commence (but please advise us by email prior to booking as reservations are very limited).
Please note that this tour is on general sale and accordingly there may be other guests on the tour.
If you'd like to request a bespoke or private tour, please complete your requirements in Bespoke Tours of Sabah and Blue Kinabalu will be happy to provide you with a quotation.
Please note that Kinabalu National Park require copies of each climbers scanned passport.